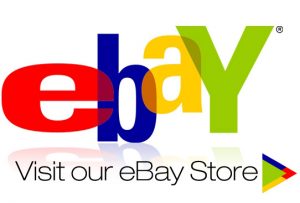 _____________________________ 
If you've ever wanted to start a business in the multi-billion dollar children's amusement industry, or if you're looking for a way to expand your existing business, I've got great news for you! It's called Giddy Up Rides. It's fresh, it's unique, it's turn-key, and has a super-low entry price. Simply put, GiddyUpRides are oversized, motorized plush animals that kids can ride. You could be a successful "Giddy Up Rides" business owner and start making right away. Freedom of time and money, what is that worth! There are countless ways to operate. The "Giddy Up Rides" prospective business owner should find a good location and get the necessary data or go mobile. Because of its uniqueness there is practically no competition and no market saturation.
Easy to operate, minimal employee and fully cash based? Furthermore, there are plenty of creative ways to operate "Giddy Up Rides" offsite at birthday parties, fairs, rentals, amusement parks, camps or corporate events. While others who desire to be their own boss invest 100's of thousands, even millions on their startup companies, "Giddy Up Rides" requires low startup cost and can be profitable immediately. The success of the business all depends on business location and the owner ability to grow.
"Giddy Up Rides" businesses runs itself with endless possibilities! Equipment Financing options are available based on various factors including your business needs, monthly budget, time in business, credit tier, equipment cost and equipment type. Do not forget about the incredible tax credits benefits that comes with Leasing (Section 179)! No one works harder to get you the equipment financing you need to keep your business moving.
Allow a Firestone Financial Sales Manager at:
Firestone Financial
117 Kendrick Street, Suite 200, Needham, MA 02494
Toll Free – 800-851-1001
Fax – 617-658-9500
www.firestonefinancial.com
to review your Online Equipment Leasing Application with you and then recommend the best financing option for you. What are you waiting for? Get approved today and start your very own cash generating Giddy Up Ride Coin Operated Business with a smile! Be the first to take advantage of what should prove to be an uber-lucrative investment. Call us now at 888-800-3133 x2
Trends and Facts About Children's Markets The market for providing children's services and products is huge.
The Federal Interagency Forum on Child and Family Statistics estimates in 2015 that there are more than 74 million children under the age of 18 in the US.
1. Birth rates are up, and it is expected that children will number over 80 million by 2020,and make up about 24 percent of the US population.
2. Spending on children is also rising, with both parent and grandparents driving that trend. And kids themselves now have more personal money to spend.
3. The size of the kids' population is good news for those who want to own a business that caters to children. Children exert a profound influence on household spending, with an estimated $500 billion spent on specialized products and services for children.
4. American Demographics magazine reports that 4-to-12 year olds account for $40 billion in spending every year.
DOWNLOAD
Online Equipment Leasing Application
For more information about Amusement Rides for Sale Call us at 888-800-3133 x2 or email at support@giddyuprides.com
Incoming search terms:
carnival rides for sale
used carnival rides for sale
fair rides for sale
Amusement Rides for Sale
coin operated horse for sale
used amusement rides for sale
small carnival rides for sale
Traveling Carnival Rides for Sale
used fair rides for sale
used rides